29-04-2020 di redazione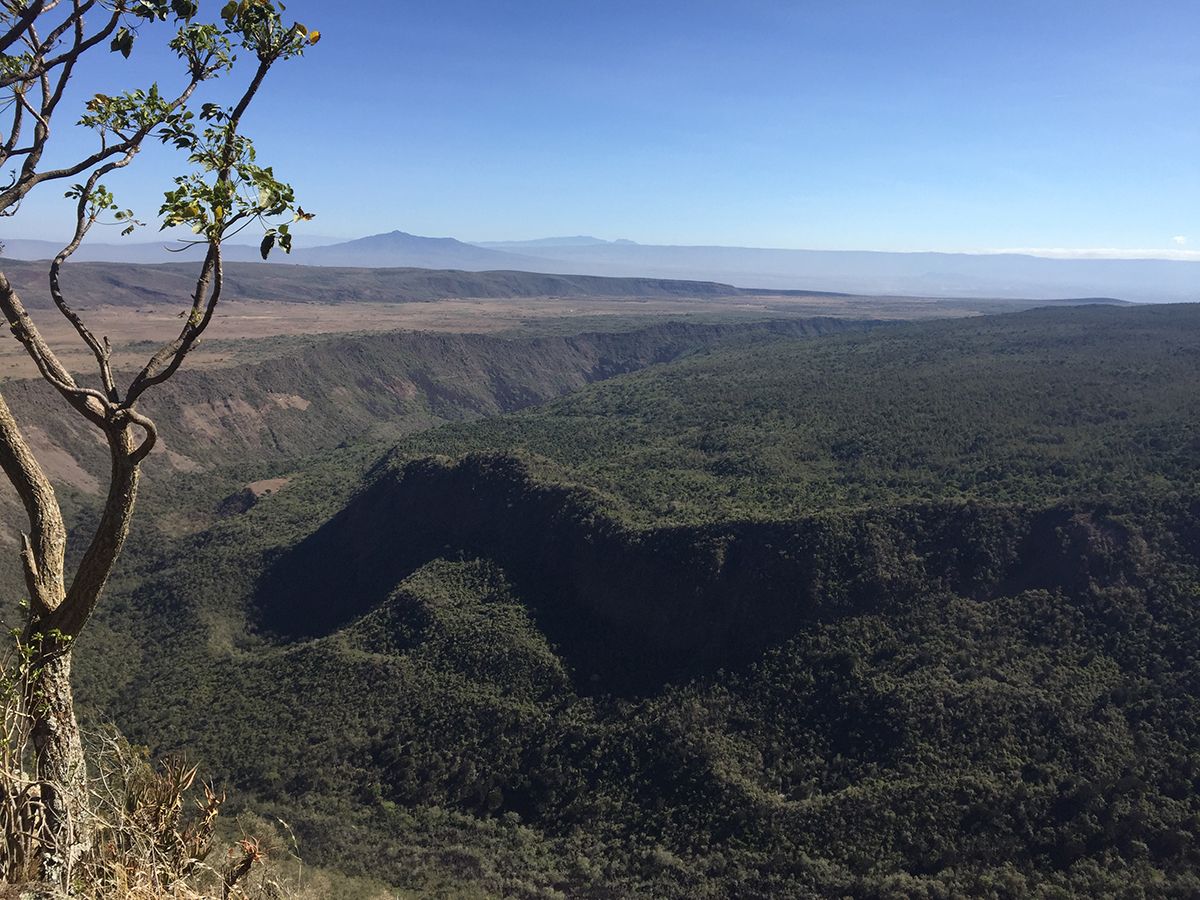 The real mountain of the Maasai people is Mount Suswa, a former volcano with incredible craters and caves.
Located in the heart of their land, Suswa is certainly the least known but probably the most interesting of the three famous volcanoes of the Great Rift Valley, the other two are Longonot and Menengai, not far away, towards the city of Nakuru.
The mountain has a double crater, both with a moat-like interior surrounding a sloping block of rock. Suswa is also known for its lava caves on the northeast side of the outer crater. The system of natural communicating channels is the most complex and varied in the world, a unique spectacle for explorers and enthusiasts.
It is possible to climb up the lower end of the mountain to the outer crater with a four-wheel-drive vehicle, but there are some weirs during the tractor, where the Masaai community usually charges an unofficial fee to proceed.
Arrangements can be made to pay a fixed fee and have an experienced guide.
The inner craters are also home to several species of snakes. Other wild animals found in the area of Mount Suswa are zebras, giraffes, mongooses, turtles, hyenas and leopards.
For enthusiasts, it is also possible to climb the mountain, whose summit measures 2,356 metres.
There are no specific paths, but it is recommended to access the mountain from the north and north-east.
The primary school in the village of the same name, located on the slopes of the massif, is a practical starting point. In addition, there are many Maasai farms at the foot of Suswa, it is advisable to report to the village headmaster to warn that you are planning to pass through there.
With the exception of the so-called "Rauch Trail", there are no direct routes to the summit.
However, the Masaai graze their cattle on the high plateau meadows, creating seasonal routes.
The summit can be reached on foot along the path, which starts about one and a half kilometres from the summit, from the northeast.
Rauch's Trail is marked with a wooden sign overlooking the crater.
The summit of the inner volcano, Ol Doinyo Nyokie (the red mountain), offers breathtaking views, particularly of the inner crater, which is covered by pristine tropical forest, with springs and steam jets from deep underground sources.
For those with the physique, passion and experience, an unforgettable excursion not only in Kenya, but globally.