PLACES
25-04-2020 di redazione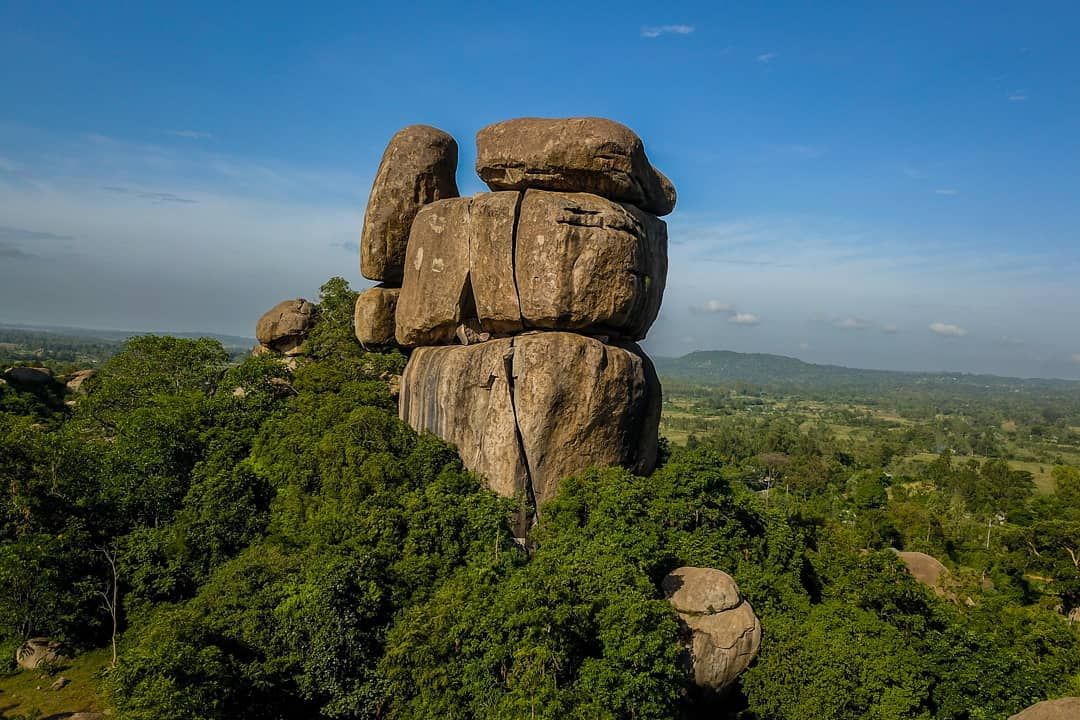 A unique natural monument dominating an enchanting landscape, in an area little frequented by mass tourism in Kenya, but which is becoming a place of historical and scenic interest.
Kit-Mikayi is an imposing rock formation seventy meters high on the road from the town of Kisumu to the town of Bondo in western Kenya, not far from Lake Victoria.
After thirty kilometers, coming from Kisumu, you take the road to Bondo and after one kilometer you see the gate of a primary school, the N'gop Ngeso Primary School.
Kit-Mikayi in the dialect of "Luo", the indigenous ethnicity, means "First Wife Rocks" or "First Wife Rocks".
The legend of Kit Mikayi tells that many centuries ago there was an old man named Ngeso who was in great harmony with the stones. Every day, when he woke up in the morning, he used to enter the cave inside the stone and stay there all day, forcing his wife to bring him breakfast and lunch. The old man fell passionately in love with this stone to the point that people often asked his wife where he was, and she replied disconsolately that he had gone to his first wife (Mikayi), hence the name "first wife stone" (Kit Mikayi).
A further explanation of this singular rock formation is that according to its characteristics and components, the structure represents the polygamous family of the Luo tradition that had the house of the first wife (Mikayi) built later on the right side was the house of the second wife (Nyachira), while the house of the third wife (Reru) was built on the left side of the house.
For a long time, this stone was a sacred place for the villagers as well as a place of worship and tribal initiation rites.
The locals who live around the stones are known as the "Kakello" clan.
The site is associated with sacrifices and many legends from pre-Christian times.
Kit-Mikayi today is a point of regional tourist interest.
It has also become a popular local pilgrimage site for followers of the "Legio Maria" sect who stand at the rock to pray and fast for several weeks at a time.
The rock is located in an area rich in attractions, not far from the more famous Ndere Island, known for its wildlife, birdwatching, hippos, Nile crocodiles and impalas.