23-04-2020 di redazione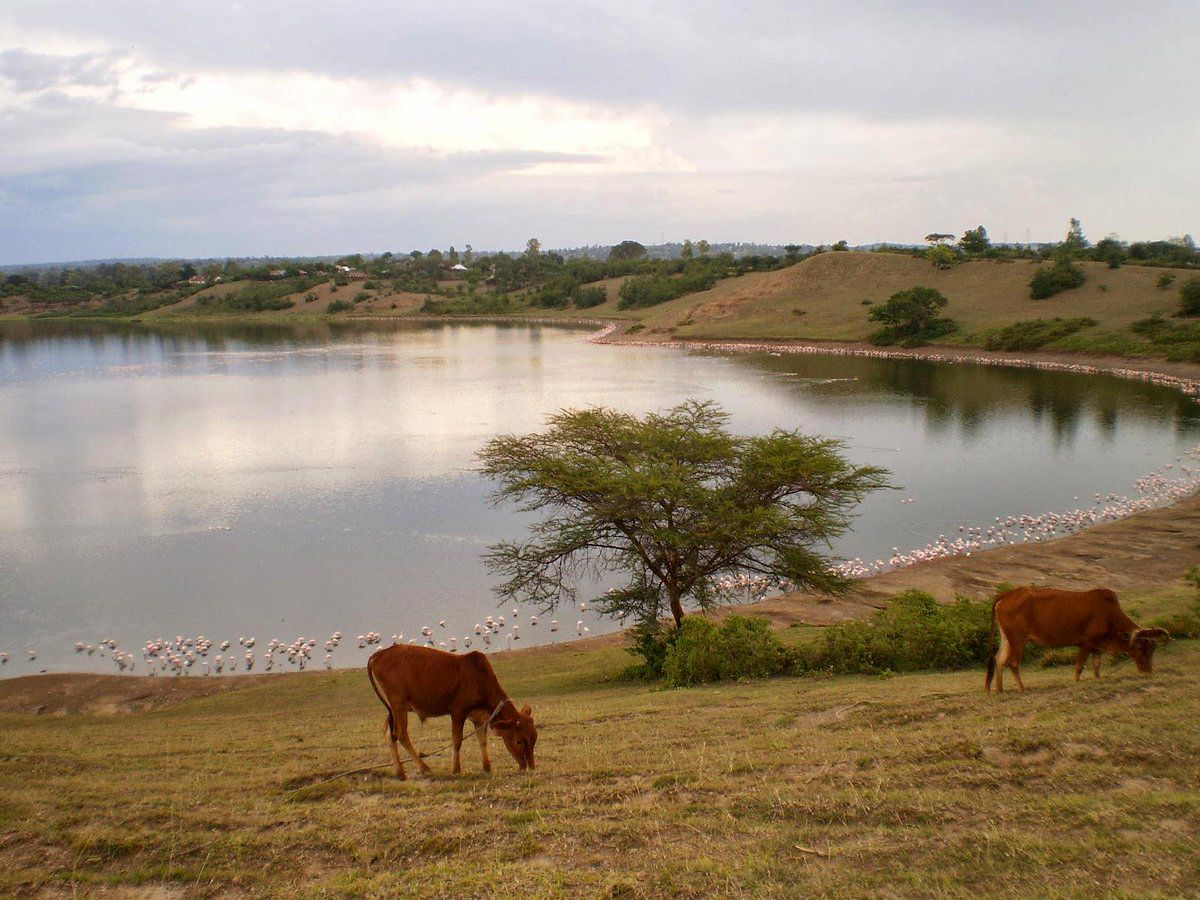 In the Luo dialect it means "the sunken village", the "Simi Nyaima" is a wonderful little volcanic lake in the Karachuonyo area of western Kenya, not far from Lake Victoria in the Nyanza region.
Here, a few kilometers away, lies the bay of Kendu, already known for its ancient origins and prehistoric sites not yet exploited that make it a potential tourist destination of worldwide interest.
Simi Nyaima, on the other hand, is a centre of tourism with the possibility of development also in the spa sector.
It is believed that the water of the lake, very saline and sulphurous, has important curative qualities.
Its smell can be felt up to forty kilometres away and the salt extracted from the basin is sold for various uses.
Lake Simbi Nyaima is also a seasonal landing place for flamingos during their migration from other places such as Lake Nakuru, Lake Bogoria, Lake Natron and other lakes in the Rift Valley.
Geologists date the formation of the volcano's reservoir to around the 15th century, although a strong earthquake, perhaps in 1860, with a consequent eruption of lava, should have modified the area.
But for the local community the origins are much older, and inevitably have created many legends.
It is said that once upon a time there was a large village, Simbi, on the shore of the lake, which lived on fishing and shared serenity. The land was fertile and the water fresh.
But, as often happens, wealth brought greed and rivalry and the community was distinguished by greed and arrogance.
Then when the young villagers, in the midst of a feast of plenty, refused to care for and take care of a malnourished old woman who wandered from hut to hut asking for food, a curse fell on the village in the form of a violent storm that plunged the village into the lake and drove the other tribes away, who took shelter in Tanzania, where they still are and are handed down the legend of their birthplace.
Translated with www.DeepL.com/Translator (free version)